Bachus Conservatory is the premier music school in Austin, Texas - offering an integrated approach to music education.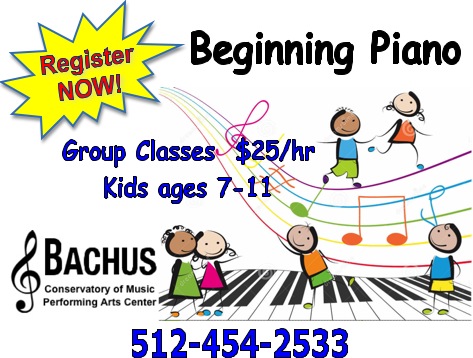 These pictures are from our 8th Anniversary Concert held on September 12th, 2015. Thank you to everyone who attended and helped to make it a wonderful evening!
We are located on RR 620 at Lake Creek Parkway. Our address is 12233 RR 620 North, Suite #305, Austin, TX 78750.
Click here for a map
. Our hours vary daily so it is best to call 512-45G-clef (512-454-2533) and set up an appointment.


LCM Flyer: Click Here
Bachus Center
is a 501(c)3 public charity. Donations help provide music instruction and instruments for financially challenged students. Donations are tax-deductible.